Canadian Federal Parties and their Energy Policies
One of the largest factors playing into the voting decision of many professionals in the energy management industry, whether that be natural gas, electricity producers, or facility managers, is of course: ENERGY.
October 8, 2019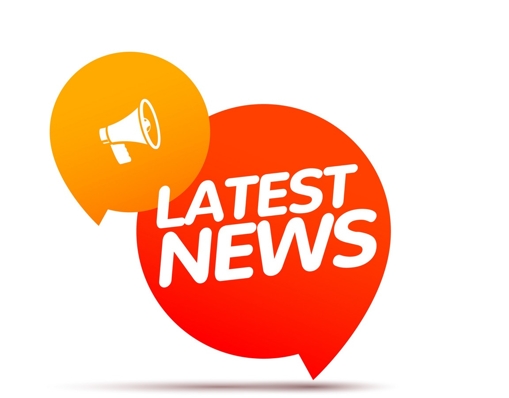 One of the largest factors playing into the voting decision of many professionals in the energy management industry, whether that be natural gas, electricity producers, or facility managers, is of course: ENERGY.
Canadian Energy Strategies has summarized where the 4 major political parties in the Canadian Federal election sit on different issues, and what they have promised to do, if elected to lead Canada. For simplicity, the three largest commitments from each party have been provided. For fully detailed plans from each party, please visit the cited links at the bottom of this post.
Conservative
Repeal the Carbon Pricing Plan
The most discussed talking point of the Conservative party this election is their disdain for the Federal Carbon Pricing backstop. Implemented by the Liberal party for provinces that either did not have their own form of carbon pricing, or those that (like Ontario) repealed a previously accepted form of carbon pricing, the Federal backstop has become a controversial talking point for all parties.
Repeal Bill C-69
Another major pledge that puts the Conservative party at odds with the other 3 parties, which clump more closely together on the political spectrum, is the repeal of Bill C-69. The Bill, which was introduced and passed by the current Liberal party, shifts the focus heavily toward environmental considerations for new energy projects. The Conservative party views this Bill as a way of severely limiting gas pipeline projects' likelihood of passing, and so have pledged to repeal it if they come to power.
Introduce Mandatory R&D Investment for Large Emitters
To replace the carbon pricing plan currently in place, the Conservative party would adopt a more widely spread program, similar in nature to the existing Output-Based Pricing System, which would also be eliminated. The proposed program would apply only to those businesses that produce more than 40 kilotonnes of greenhouse gases per year. It would require companies to invest in R&D for green technology, to offset or eliminate the emissions of the high emitters. For low emitters, like households, there is a 20% tax credit for green improvements up to $20,000 being offered.
Green
Cancel Trans Mountain Pipeline Expansion and Halt New Fossil Fuel Projects
Arguably on the furthest opposite end of the spectrum from the Conservative Party, in terms of Energy reform, the Green party wants to cancel the Trans Mountain Pipeline project, which was introduced in a bipartisan motion from both the Liberal and Conservative parties, to expand bitumen mining operations in northern Alberta. Under a Green-led government, Canada would also see a ban on hydraulic fracking, and no approvals of any new pipelines, nor coal, oil or gas drilling.
Increase Emissions Target to 60% by 2030
The Green party would also aim to increase Canada's emissions reduction target from the current 30%, up to 60% by 2030. They would accomplish this feat by halting all new fossil fuel development projects, while introducing new measures to ensure that 100% of Canada's electricity come from renewable sources by 2030.
Finance Incentives Program for Residential Green Technology Adoption
The Green party would also finance the building of retrofits and new installation of renewable energy technologies through grants, and other financial incentives.
Liberal
Continue with Carbon Pricing Plan
The Liberal Party, which is currently in power going into the Federal election, is sticking by the pledges that it made in 2015, and introduced in the 4 years since then. The carbon pricing backstop, currently in effect in 4 provinces and 2 territories, will increase at a rate of $10 per tonne of CO2e or the equivalent thereof, per year, until 2022.
Net-Zero Emissions by 2050
In a relatively new pledge, the Liberal Party has committed to our nation becoming carbon neutral by 2050 if their party remains in power. While this doesn't mean that all industries must find ways to make their processes carbon neutral, they will have to offset any emissions through initiatives that reduce the CO2e by the same amount that they are emitting. Initiatives could include planting trees, or mechanical carbon sequestering, although details haven't been fully fleshed out.
$5 Billion Clean Power Fund
In an effort to shift Canada away from fossil fuel power generation, the Liberal party is committing to setting up a $5 billion fund dedicated to the electrification of the various industries in Canada, including resource and manufacturing sectors. The fund will also aim to convert Indigenous and remote communities from fossil fueled power and heating to renewable energy solutions.
NDP
Abandon the Trans Mount Pipeline Project
In a statement released following the National Energy Board's recommended approval of the pipeline expansion, the NDP spoke against the project. Citing an increase in Canada's greenhouse gas emissions and an increase in marine shipping that would affect ecosystems on the west coast, the NDP urged the Federal government to reconsider. Since the project has ultimately been approved, the NDP have pledged to abandon the project if brought into power.
Reduce 2030 Greenhouses Gas Emissions by 37%
By increasing the emissions reduction commitment to 450 megatonnes, by 2030, the NDP would sit between the Green Party (60% reduction) and Liberal Party (30%) at a projected 37% reduction goal for Canada. They intend to accomplish this by eliminating fossil fuel subsidies, retrofitting housing stock, and establishing a Canadian Climate Bank to invest in a low carbon economy.
Revamp Canadian Electricity Grid Away from Fossil Fuels
Under this plan, the NDP would commit to shifting the Canadian grid to net carbon-free electricity by 2030, and non-emitting electricity by 2050. This would include a phase out of coal and natural gas power plants, as well as the eventual shuttering of nuclear power plants, that would be replaced by wind, solar and hydroelectric plants, as well as any new technologies that do not require the production of greenhouse gasses in order to produce electricity.
Sources:
https://www.conservative.ca/cpc/andrew-scheers-plan-to-fix-our-energy-sector/
https://www.greenparty.ca/sites/default/files/platform_2019_web_update_oct_6.pdf
https://2019.liberal.ca/our-plan/net-zero-emissions-by-2050/
https://2019.liberal.ca/wp-content/uploads/sites/292/2019/09/Forward-A-real-plan-for-the-middle-class.pdf
https://www.ndp.ca/news/jagmeet-singh-liberal-government-must-abandon-trans-mountain-expansion-0